Our founders personally understand the challenges of a mental health crisis as well as the life-restoring impact of successful interventions. They are dedicated to supporting research and treatments that will offer new hope to families like theirs.
Founders
DAVID BASZUCKI
David is the founder and CEO of Roblox, a global platform where millions of people around the world gather together every day to imagine, create and share experiences with each other in immersive, user-generated 3D worlds. Pioneering the category of virtual human co-experience, Roblox became a publicly traded company on the New York Stock Exchange in March of 2021. David has committed any additional compensation he receives as CEO toward philanthropic purposes.
With his wife, Jan Ellison Baszucki, David has funded neuropsychiatric research for many years. Together, David and Jan launched Baszucki Group in 2021 to propel and expand this work and to address societal change in other areas. David co-directs Baszucki Group's philanthropic investment strategy, with particular interests in metabolic health, democracy and astronomy. David and Jan have four children and live in the San Francisco Bay Area. 
Originally from Canada, David grew up in Eden Prairie, Minnesota, where he spent time outdoors riding dirt bikes and building go-karts. As a child, he liked to read the encyclopedia, and he enjoyed science fiction novels that transported him to different worlds. In high school, he led his school's quiz bowl team and played saxophone in the all-state band. David studied electrical engineering and computer science at Stanford, where he became a General Motors Scholar. He spent two summers in Flint, Michigan, as an intern at Buick product engineering.
Prior to Roblox, David, Erik Cassel, and his brother, Greg, founded Knowledge Revolution in the late 1980s. They created "Interactive Physics," a leading educational physics software package. The company later built a 3D mechanical engineering simulator for companies producing a range of products, from cars to cameras to farm equipment to copy machines. Knowledge Revolution was acquired by MSC Software Corporation and after several years, David left to pursue other interests.
David dabbled in angel investing, hosted his own talk radio show, and crossed the Western U.S. and Canada in a motorhome with Jan and their children. Returning home, David was joined by Erik Cassel, who had been the lead engineer at Knowledge Revolution, in a one-room office in Menlo Park. They began writing the simulation code that would ultimately become the foundation of Roblox. Erik died of cancer in 2013. David continues the work of Roblox in Erik's memory.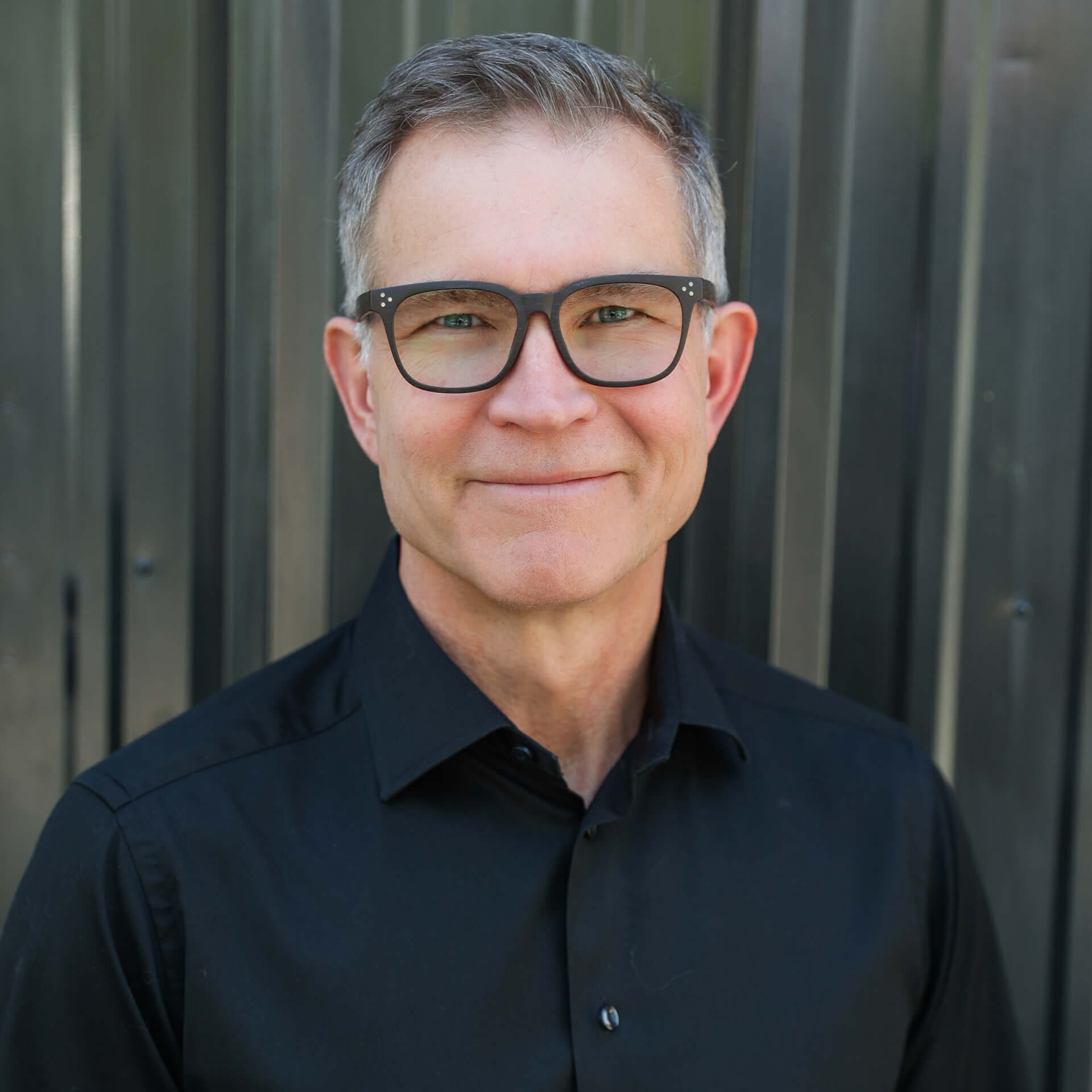 JAN ELLISON BASZUCKI
Jan acts as president of Baszucki Group. A former Silicon Valley fintech marketing executive, Jan is a writer, parent, mental health advocate and aspiring citizen scientist. She is the author of the national bestselling debut novel, A Small Indiscretion, which was a San Francisco Chronicle recommended book of 2015. Her essays have appeared in publications like The New York Times, The Wall Street Journal and Writer's Digest, and her short fiction has received numerous awards, including an O. Henry Prize for her first published story.
Jan holds an undergraduate degree from Stanford, and an MFA from San Francisco State University. She is currently at work on a memoir about her son's recovery from bipolar disorder with a 100-year-old metabolic treatment for epilepsy. 
Jan is married to David Baszucki, founder and CEO of Roblox. David and Jan have a son and three daughters and live in the San Francisco Bay Area. Together, they co-founded Baszucki Group to advance the family's philanthropic goals. Jan co-directs strategy and runs day-to-day operations. Jan's particular passions include metabolic treatments for mental illness, regenerative approaches to both food production and environmental conservation, and electoral initiatives that combine open primaries with instant run-off voting.
After college, Jan spent two years in Hawaii, Australia and Southeast Asia. She worked as a waitress and a typist, trekked solo in the Himalayas, took trains across India and job-hunted in Hong Kong. Before that, Jan took a gap year in college to study French in Paris, work in an office in London, and try her hand at writing. A decade later, her notebooks from those travels inspired her novel, essays and stories.
In the 1990s, Jan spent seven years leading product and corporate marketing for Silicon Valley fintech startup Infinity Financial Technology, which produced derivatives trading and risk management systems. After Infinity went public and was then acquired, Jan left to devote herself to writing and raising a family. When their son was diagnosed with bipolar disorder at age 19, Jan directed her energies full-time to learning about and funding promising neuropsychiatric research.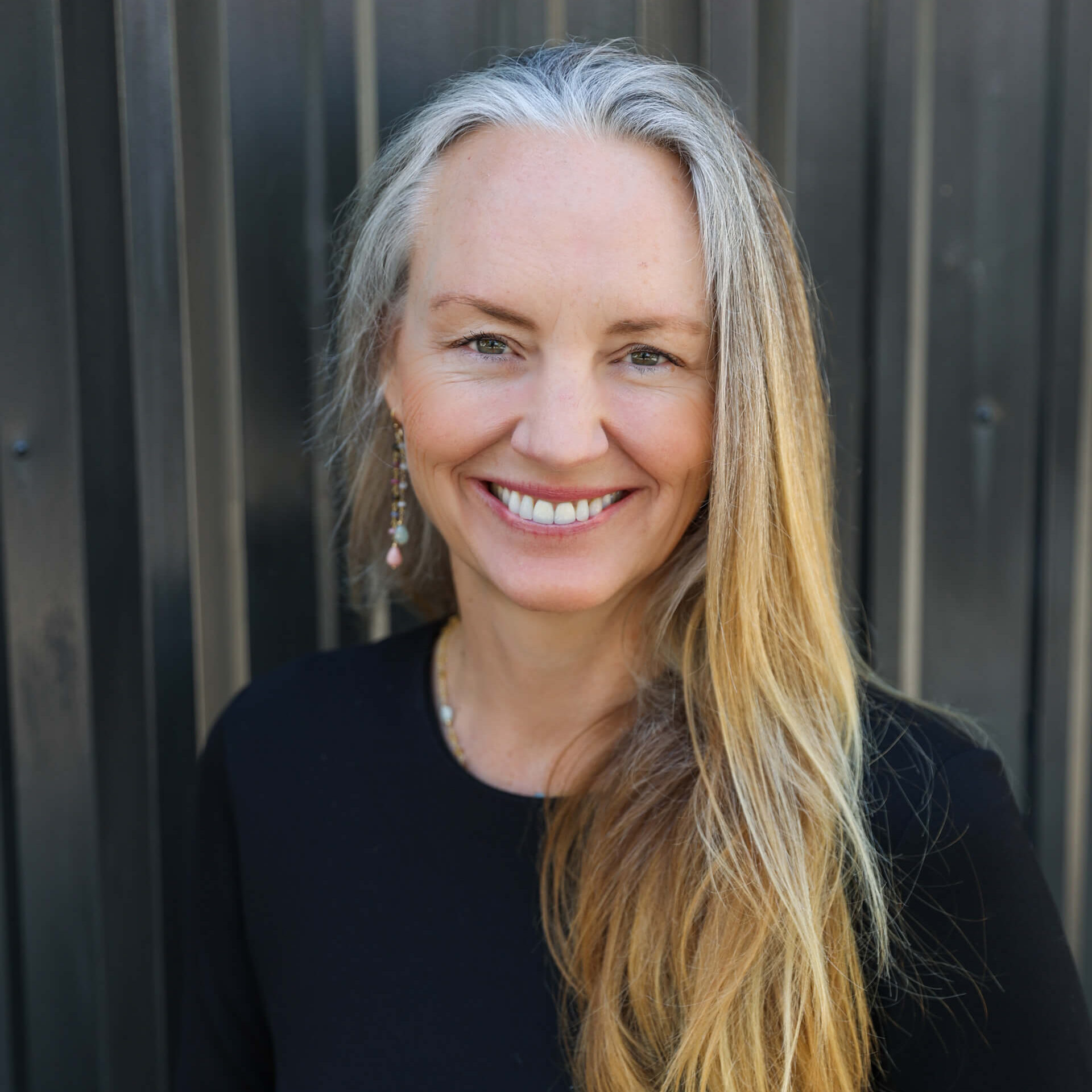 Staff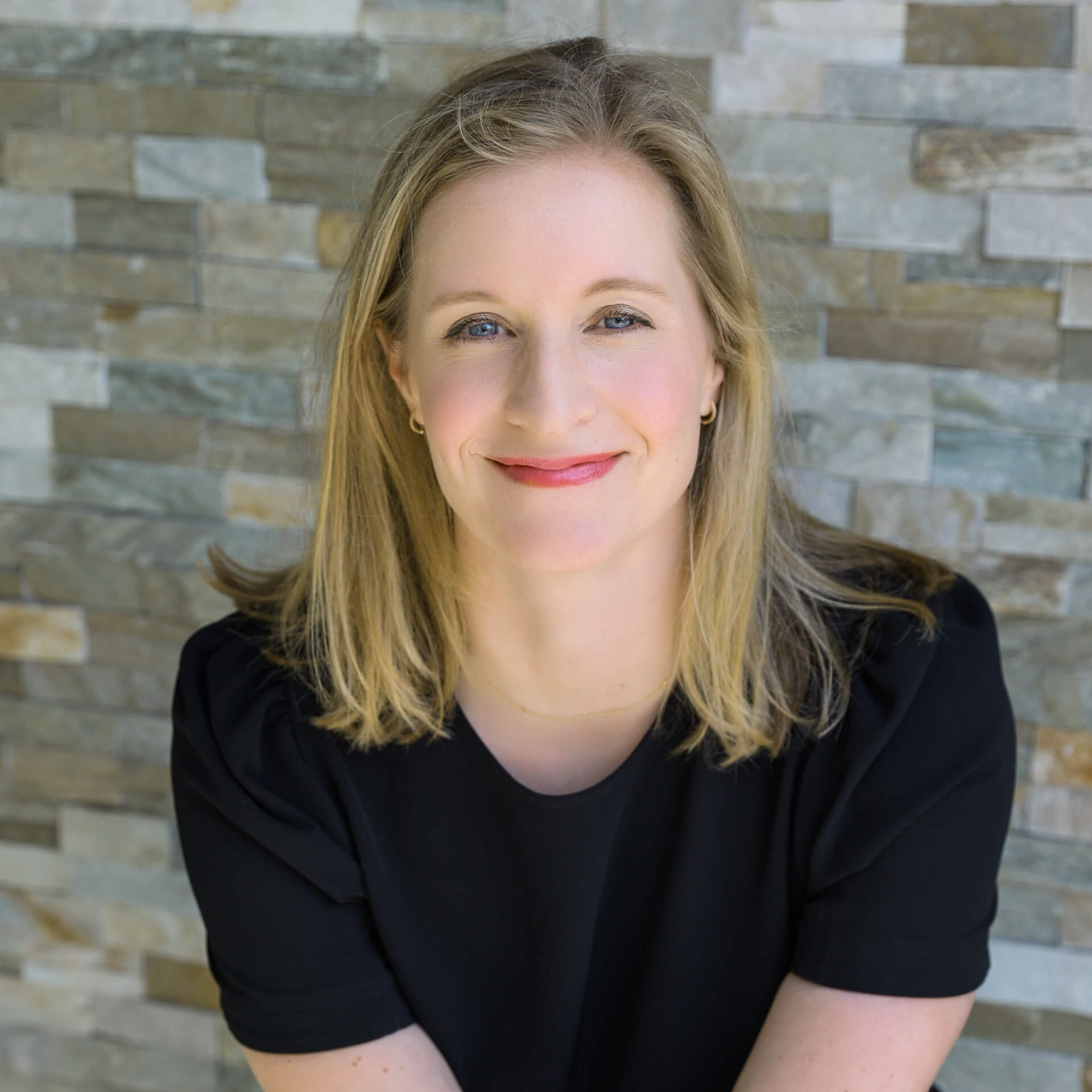 CAROLYN WALL SAKATA
Chief Operating Officer
Carolyn directs Baszucki Group's philanthropic activities. She has worked in philanthropy with family foundations at varying stages, most recently as managing director of Sunlight Giving, where she helped ramp up the private foundation and two affiliated donor-advised funds. Her previous experience includes working with multiple family foundations at Pacific Foundation Services, a brief stint at the City and County of San Francisco in the Department of Children, Youth and their Families and work as a program officer at the Medina Foundation. She has served on nonprofit boards and funding collaboratives and volunteers regularly in the community.
Carolyn has spent most of her career in the nonprofit space, including working as a clinical social worker in community mental health and dual diagnosis settings. The formative experience of working within hospital and community mental health settings provided powerful insights into the hope and despair of clients and their families, the possibilities for recovery and the critical need for improved interventions and models for quality care. Earlier in her nonprofit career, she tutored students with learning challenges, worked at Children's Hospital Boston and wrote stewardship reports for donors. She has an MSW from Smith College and a BA in History and Hispanic Studies from Vassar College.
Carolyn grew up in the San Francisco Bay Area and as a child imagined she would either become a National Park ranger or librarian. Though those aspirations never became a reality beyond becoming a "junior ranger" at various national parks in the Western U.S., she still spends considerable time exploring the outdoors and getting lost in the immersive worlds of books.
Julie Milder, Ph.D.
Associate Science Director
Julie leads Baszucki Group's scientific initiatives. Throughout her career, she has applied her expertise in neuroscience across academia, grantmaking, scientific strategy and the pharmaceutical industry. Most recently, Julie was Associate Director at Jazz Pharmaceuticals where she led the US Medical Affairs Training and Excellence team to work collaboratively across multiple focus areas including epilepsy/movement disorders, sleep, hematology, and oncology. Prior to that, she served as the first scientist on staff for CURE Epilepsy, the largest non-governmental funder of epilepsy research where she directed their grantmaking and collaborative team science initiatives. 
Julie is known throughout the epilepsy research and advocacy community for her passion and dedication to the cause. Her PhD focused on investigating the effects of a ketogenic diet on mitochondrial function and antioxidant response, given its utilization as a therapy for pediatric onset epilepsy. During her time at CURE Epilepsy, Julie initiated CURE Epilepsy's first team science initiative, which sought to bring researchers and clinicians together to work toward a common goal of finding a new treatment for infantile spasms, a devastating epilepsy of infancy.
Julie received a PhD in Neuroscience from the University of Colorado, Denver and a BA in Biology/Neuroscience from Washington University in St. Louis. She lives in Denver with her two daughters and rescue dogs, and they try to escape to the mountains as often as possible.
Bret Scher, M.D.
Director of Metabolic Mind
Bret leads Baszucki Group's newest initiative, Metabolic Mind, which is focused on providing information and resources about the emerging field of metabolic psychiatry. He also is the lead for the organization's broader metabolic health work. He is a board-certified cardiologist, lipidologist and leading expert in therapeutic uses of metabolic therapies, including ketogenic diets. Prior to joining Baszucki Group, Bret was the medical director at DietDoctor.com, an online platform promoting improving metabolic health through low carb nutrition, where he was a content creator and medical reviewer. Earlier in his career, he worked as a cardiologist in San Diego.
Bret has spent most of his 20-year career as a preventive cardiologist, helping people improve their metabolic health and preventing heart disease using low carb nutrition and lifestyle interventions. His deep passion for educating the public about the benefits of metabolic therapies grew from his experience with the prevailing medical teaching, which frequently misrepresents nutrition science and undervalues metabolic health. 
Bret received a BS in Biology from Stanford University and an MD from The Ohio State University College of Medicine. He grew up in San Diego and began competing in triathlons at an early age which helped fuel his love of health and fitness. He continues to enjoy spending time outdoors mountain biking, swimming, hiking, and playing baseball with his two boys. 
ANNA HUYNH
Grants Director
Anna manages the grantmaking process and drives ongoing operational excellence through technology solutions for Baszucki Group. Prior to joining Baszucki Group, Anna was the senior grants manager at Sunlight Giving, overseeing the grantmaking and budgeting process for a private foundation and two donor-advised funds. Prior to that, Anna worked in the private sector for six years, building and scaling workflows to expand Google Shopping and Google Play into new markets.
As a first generation Vietnamese American, Anna remembers nonprofit workers who stopped by after their work day to help her mother fill out government paperwork, as well as her teachers who offered their lunch hours to teach her English. The deep appreciation for those that helped transform her life motivates her to be a positive force beyond her immediate circle of influence.
Anna received a Bachelor's degree in Economics at University of California, Berkeley. While in college and throughout her career, Anna has volunteered her time to fundraise for a nonprofit that supports children in Vietnam by enabling their access to basic need services and organizes public forums to discuss issues faced by the AAPI community in the Bay Area. She also leads week-long trips to under-resourced California schools to promote higher education as a means to improve the economic and social conditions in communities. For fun, Anna seeks out new activities that pique her interest including long-distance cycling, marathon training, Krav Maga and Toastmasters.
Karin Kissane
Head of Investments
Karin directs investments for the Baszucki Family Foundation and advises on impact investing for Baszucki Group. She brings more than 25 years' experience investing in early-stage companies and funds. Prior to joining Baszucki Group, she was managing director and chief operating officer of Gates Capital Partners, where she led the private equity program. During her early career, she co-founded an early-stage venture firm, made software investments for a corporate venture group and worked for Parthenon Consulting Group.
Along with her husband of 30 years, Karin is raising four kids in the Bay Area. She is especially grateful for educators and mental health professionals who work with neurodiverse children, helping them to realize their full potential. Karin volunteers her time to support girls and women, and has led her daughters' Girl Scouts troop, served on UPWARD Women's Board and co-led the Harvard Business School Women's Student Association. She currently serves on the Zellerbach Family Foundation's Board and chairs the Investment Committee.
Karin earned a BA in International Relations with honors from Stanford University and an MBA with honors from Harvard Business School. In 2021, the school recognized her as a Top 100 Harvard Business School Alumni in Finance & Investing. In her free time, she does yoga, reads, travels and spends time with friends.